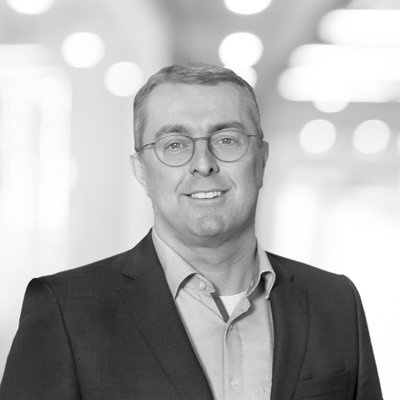 Arthur Oubrie, PhD
Chief Scientific Officer
Arthur has over 20 years of experience in leadership roles in the pharmaceutical and biotechnology industries as well as in academia.
He holds an MSc in chemistry from the Radboud University in Nijmegen, and a PhD from the University of Groningen. After his PhD, he was an EMBO fellow at the European Molecular Biology Laboratory in Heidelberg, Germany. He subsequently moved to the UK to become a lecturer at the University of East Anglia in Norwich, where he had his own research group studying protein structure/function relationships and protein:ligand interactions.
Moving back to the Netherlands, he joined the pharmaceutical industry, holding positions of increasing responsibility at Organon, Schering-Plough, and Merck. During this period, he co-invented the oncology drug Calquence (Acalabrutinib) and contributed to the discovery of various hits, leads, and optimized leads, as well as some pre-clinical and clinical candidates.
Arthur has been the Chief Scientific Officer at Lead Pharma since 2011. He led the transformation of the company from an exploratory research organization to a drug discovery engine with a solid pipeline of innovative small-molecule drugs.